10 Days North To South Vietnam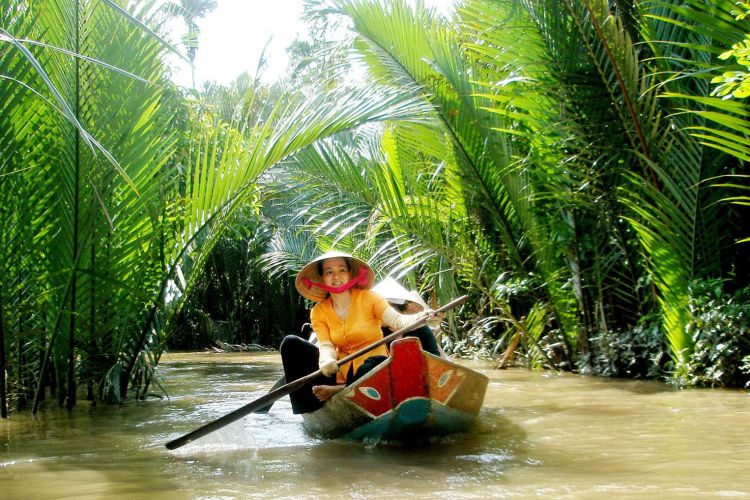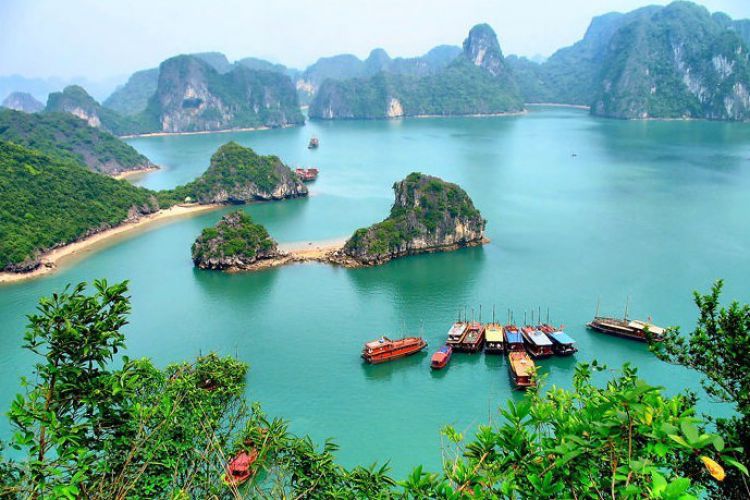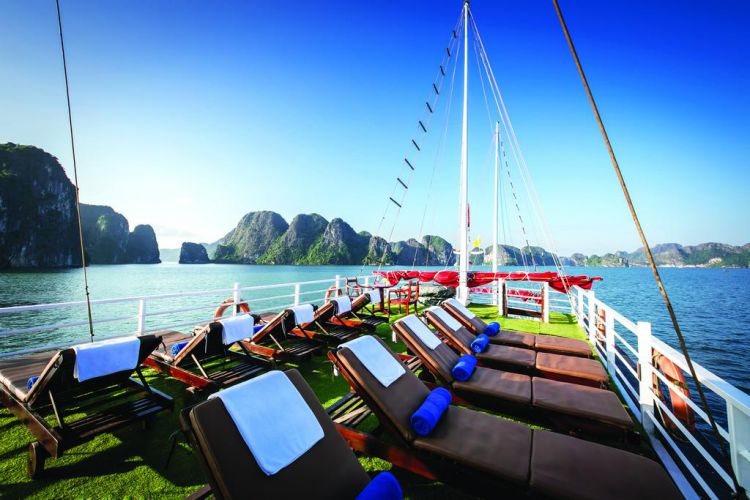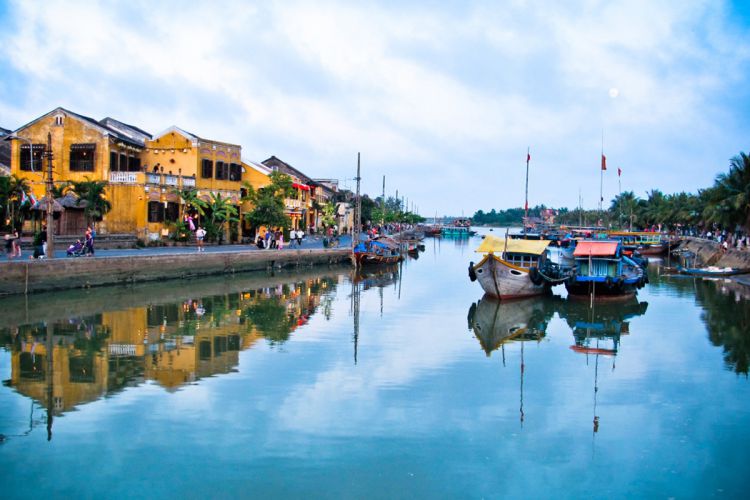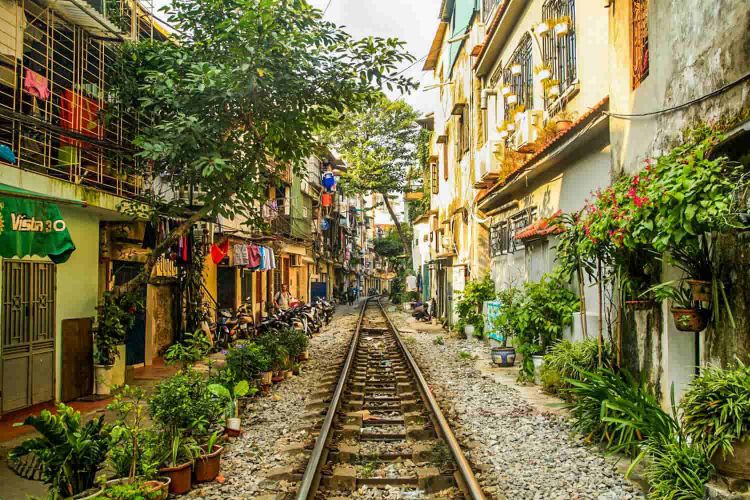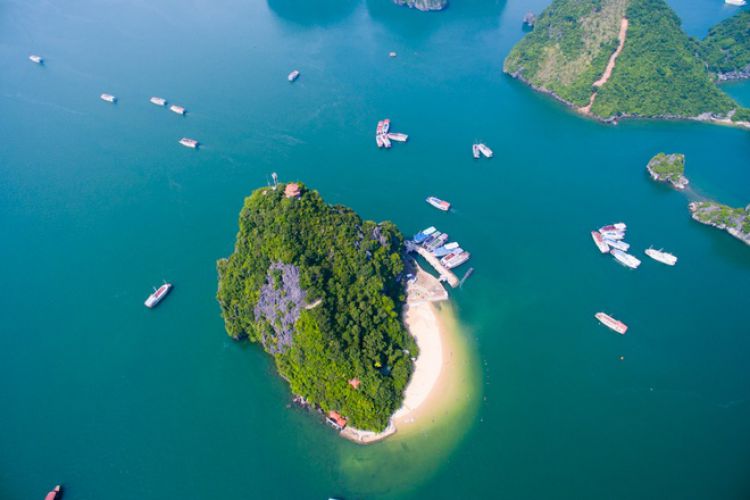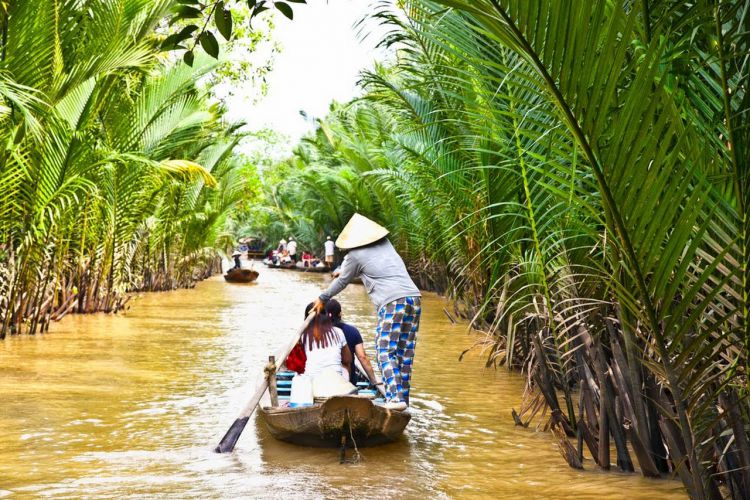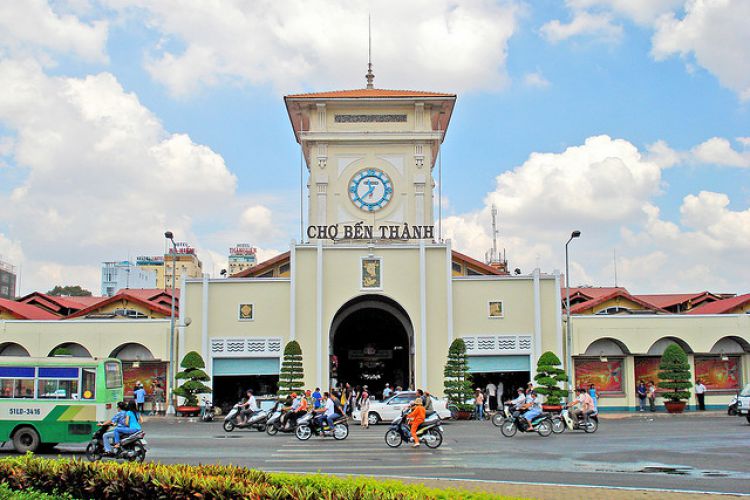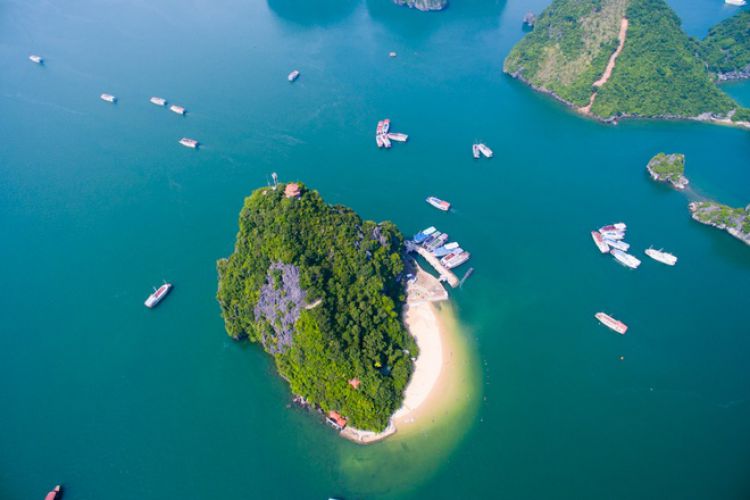 See the very best of it all with this 10 day North to South Vietnam tour. Experience an overnight on boat on Halong Bay and immerse yourself into the vibrant energy and rich history of this incredible country. Continue your trip to the Middle of Vietnam with beautiful and peaceful landscape of Hoi An. Enjoy all the bustling of Ho Chi Minh city then experience the countryside of Mekong Delta and Cu Chi Tunnel. Your package includes breakfast daily, accommodation, transportation, Halong Bay cruise, domestic flights, sightseeing and much more…
Day 1: Hanoi Arrival – Airport Pick Up – Check In Hotel In Hanoi (N/A)
Night 1: Overnight in Hanoi
Day 2: Hanoi – Halong Bay (B/L/D)
Day 3: Halong Bay – Hanoi – Check In Hotel In Hanoi (B/L)
Day 4: Hanoi- Airport Transfer- Fly To Da Nang- Check In Hotel In Hoi An (B)
Day 5: Hoi An – Free And Easy (B)
Day 6: Hoi An- Free And Easy (B)
Day 7: Hoi An – Airport Transfer – Flight To Ho Chi Minh City (B)
Day 8: Mekong Delta Tour (B/L)
Day 9: Cu Chi Tunnel Tour (B)
Day 10: HCMC – Airport Transfer – End The Trip (B)
Day 1: Hanoi Arrival – Airport Pick Up – Check In Hotel In Hanoi (N/A)
Pick up at the airport and then transfer you to the hotel in Hanoi center – the most exciting place for tourists. After that you are free to visit Hanoi City by yourself.
Check in time: 14.00pm
Note: The itinerary may be changed due to the weather and will be updated as soon as possible.
Night 1: Overnight in Hanoi
Day 2: Hanoi – Halong Bay (B/L/D)
7:45-8:15am: Our guide will meet you at your hotel. The shuttle bus picks up. Enjoy the peaceful scenery as we travel through the countryside, farmland and Red River delta.
12:00 – 12:30 Arriving Tuan Chau Marina. Welcome aboard the cruise. Meet the captain, crew and join us for welcome drink as we tell you about life onboard.
12:30: Check in your cabin. Time to refresh.
13:00: Served a delectable lunch while cruising ahead to Ha Long Bay
14:00: Explore the Surprising Cave – the most beautiful cave in Ha long Bay. It is one of the widest grottoes in Ha Long Bay with thousands of stalactites and stalagmites.
15:30 visit the Titop Island – swimming, climbing up to the Top of the Island – take the best view of Halong Bay. Continue cruising to the quiet area while enjoy beautiful seascape on the way.
18:00: Enjoy the Sunset Party on sundeck.
19:00 Dinner is served.
20:00 Socialize with other guests or just laze around
Night 2: Overnight on Cruise
Day 3: Halong Bay – Hanoi – Check In Hotel In Hanoi (B/L)
6:30 – 6:45 Do Tai Chi or a photo hunt
7:00 Have breakfast on board while the boat starts cruising to the Natural Preservation Zone.
8:00 Kayaking to explore around the area or visit a floating house and learn about the daily life of the local fishermen who live there.
9:00 We board the cruise again .Take time to refresh and relax before checking out. Bags can be left in luggage store.
10:00 Join in the Cooking Class, teaching you how to make our specifically (Spring rolls) before an early lunch is served.
11: 30 – 12:00 Disembark at the harbor Tuan Chau Marina.
17:00 Arrival back at your hotel in Hanoi
Note: Timeline is just approximate
Night 3: Overnight in Hanoi
Day 4: Hanoi- Airport Transfer- Fly To Da Nang- Check In Hotel In Hoi An (B)
Today, you will have free time till our driver comes to pick you up to the airport to take flight to Da Nang. Upon arrival, you will be picked up and dropped off at the hotel in Hoi An town.
Night 4: Overnight in Hoi An
Day 5: Hoi An – Free And Easy (B)
Today, you will have the whole day to explore Hoi An town on your own.
Otherwise, you can contact Halong Tours Booking to book the optional tour as below:
Optional tour: Ba Na Hill and Golden Bridge- way to paradise.
Spend your time on the most modern Cable Car in Southeast Asia, then take The Climbing Train to visit the top of the mountain& further, explore Le Jardin D'Amour (consists of 9 gardens), Debay Wine Cellar (old wineries) & 
Ling Ung Pagoda
. Visit the French Village, Watch Carnival Performance Show, Join in Fantasy Park with Walking in Fairy Forest and much more.
Night 5 : Overnight in Hoi An
Day 6: Hoi An- Free And Easy (B)
You will have the whole day free in Hoi An, discover the beautiful ancient town on your own.
In which you can choose to do one of our optional tours as below:
Optional tour: Hoi An cooking class tour.
Our guide takes you to visit Hoi An market to buy ingredients for the cooking class. You then ride to Tra Que village (a short 15 minutes cycle away.) You will be welcomed with a special local soft drink – "É" water or local tea. After your welcome, take a short walk around the vegetable garden to see local farmers at work.
Begin to learn how to cook local delicacies including: Banh xeo, "tam huu" spring roll, "Tra Que" spring roll…
After your cooking class, enjoy the foods cooked by yourself. By bicycle we return back to the hotel.
Optional tour: My Son Holly Land Tour (Light Lunch included).
The Holyland surrounded by the marvelous mountains, 48km west of Hoi An. My Son was chosen as a religious center, built in the late 4th century under the Cham's King Bhadravaman. It is a huge religious complex with over 70 towers and temples of different architectures. Wander through the elaborate carvings and sculptures of the Cham people, tourists are welcomed at the Old Tower of the Cham. Spend 2 hours to enjoy and discover the beauty of Ancient buildings at of the Champa Kingdom with our tour guide. A light lunch will be served as well.
Night 6: Overnight in Hoi An
Day 7: Hoi An – Airport Transfer – Flight To Ho Chi Minh City (B)
Having breakfast at your hotel and you are free till airport transfer.
Today, you will have a flight from Da Nang to Ho Chi Minh city and stay overnight at the most touristic area of Ho Chi Minh City.
Night 7: Overnight in Ho Chi Minh
Day 8: Mekong Delta Tour (B/L)
07:30 – 08:00: Leaving the hustle and bustle of Ho Chi Minh City and start your trip to depart for My Tho, the town lies on the left side of the Mekong River. Upon arrival, visit Vinh Trang pagoda which sated back to the late 19th century. Then boarding the sampan and cruising down the river around the four beautiful islands known as Dragon, Unicorn, Phoenix and Tortoise islands.
Stop over at Unicorn Island, go walking around country lane and seeing orchards, enjoy tropical fruits, folk song music which performed by the local people. Visit the fruit plantation.
Riding a hand-rowed sampan through Thoi Son canal and treat yourself in the beauty of the countryside, visit the family business, visit honey-bee farm, enjoy honey tea and coconut candy workshop.
Have lunch at local restaurant. Break time.
In the afternoon, time for cycling around the Tan Thach village, meet the local villagers to experience the local daily life in the Mekong delta. Hammock relaxing and enjoy cool breeze for those can't join the cycling trip.
Return to Ho Chi Minh City. End trip.
Night 8: Overnight in Ho Chi Minh
Day 9: Cu Chi Tunnel Tour (B)
07:30 – 08:00: Pick up at your hotel and depart to Cu Chi will take approximately one and a half hours bus driving.
Upon arrival, before exploring the tunnels, you will have some short introduction followed by introductory video about how the tunnels were constructed and how the people survived in the harsh conditions of the war time. Then, spend your time to explore the remaining area and tunnel systems which included the special constructed living areas with kitchens, bedrooms side by side with other martial facilities like storage, weapons factories, field hospitals, and command centers helping whoever lives inside the tunnels meet their basic needs. Besides, there are also many hidden trap doors and dangerous traps within the maze-like tunnels for security purpose during the war. Afterward, special tea and cassava (guerilla's food during the war) will be served.
Break time for relax or time for those who want to try the real shooting gun.
Return to Saigon. End trip.
Night 9: Overnight in Ho Chi Minh
Day 10: HCMC – Airport Transfer – End The Trip (B)
This day, you are free to visit Ho Chi Minh City and shopping for souvenirs until our driver transfers you to Tan Son Nhat airport for your flight back home. Trip ends.
Note: Check in time – 14.00pm and check out time – 12.00pm